Recycling Waste oil, tires and plastics
---



Our company introduces the new SAVOIA affordable machinery

to

recycle

waste

mineral oil (from cars, trucks, offroad machines and gensets), used tires and scrap plastic,

into light and heavy diesel oil

.


As a sub-product, the output includes recovered

Carbon Black

, a valuable feedstock for the industry.



***

Our

plants

perform two processes:




a) Use pyrolysis technology to

convert

used tires and scrap plastic in black

fuel oil
b) Process the black fuel oil in a

distillation

plant to get

yellow diesel oil

, able to feed std di
esel
engines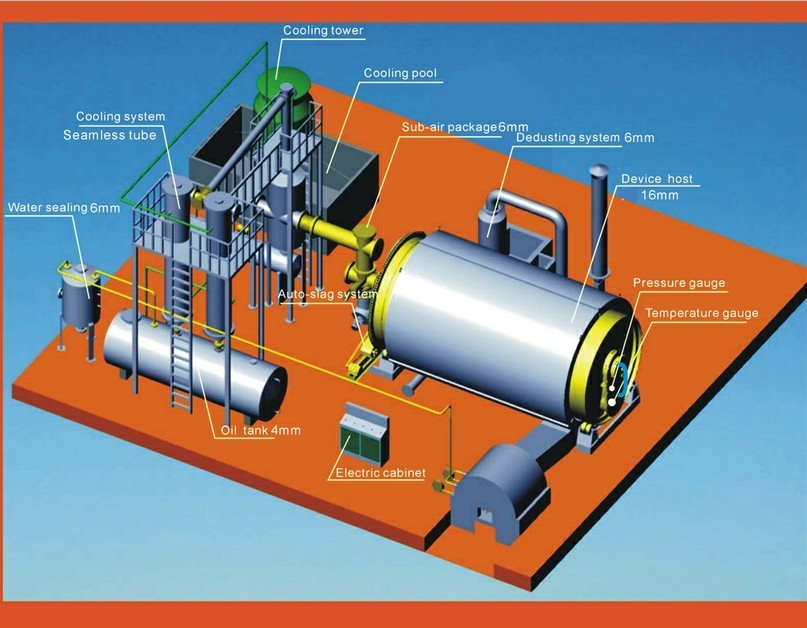 -NOTE:

Our distillation plant can

directly use

waste engine oil , waste machine oil, ship oil, mazut oil, pyrolysis oil ,etc. to get std Diesel fuel.

**As an option to complete a

full recycling plant

we also offer
:
Carbon Black

details

:

As we all know, oil is the main product from pyrolysis process, carbon black is the second big percentage output, its density is light, around 0.56 g/cc, easy fly to the air thus causing pollution.
Actually carbon black can be widely used as raw material in various industries and it enhances the strength, endurance and coloring feature of the final products. Carbon black produced by pyrolysis application (CBp) is more price efficient compared to carbon black produced from petroleum.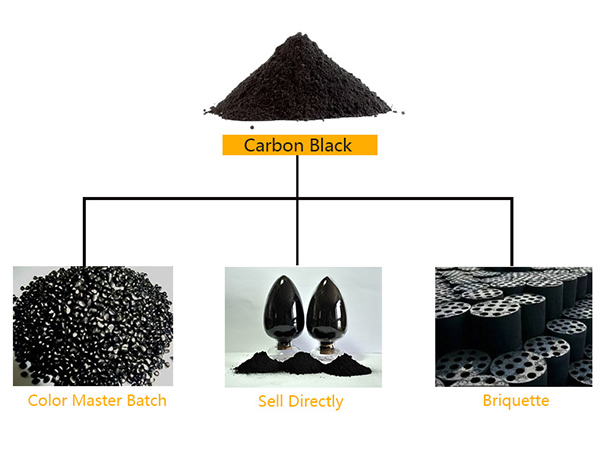 We suggest four methods to increase the carbon black value:
1. Sell it to shoe sole factories, V-belt factory, conveyor belt factory, tire factory, rubber-related products factories, regenerated plastics factories, etc.
2. Make it into pellet/briquette, this is just like coal which can be used for heating.
3. Make them to N220, N330, N550 or N660, these are international carbon standard, widely used in tire making industry.
4. Make it into color master batch for coloring in plastic products factories, cable factories, under ground piping etc.